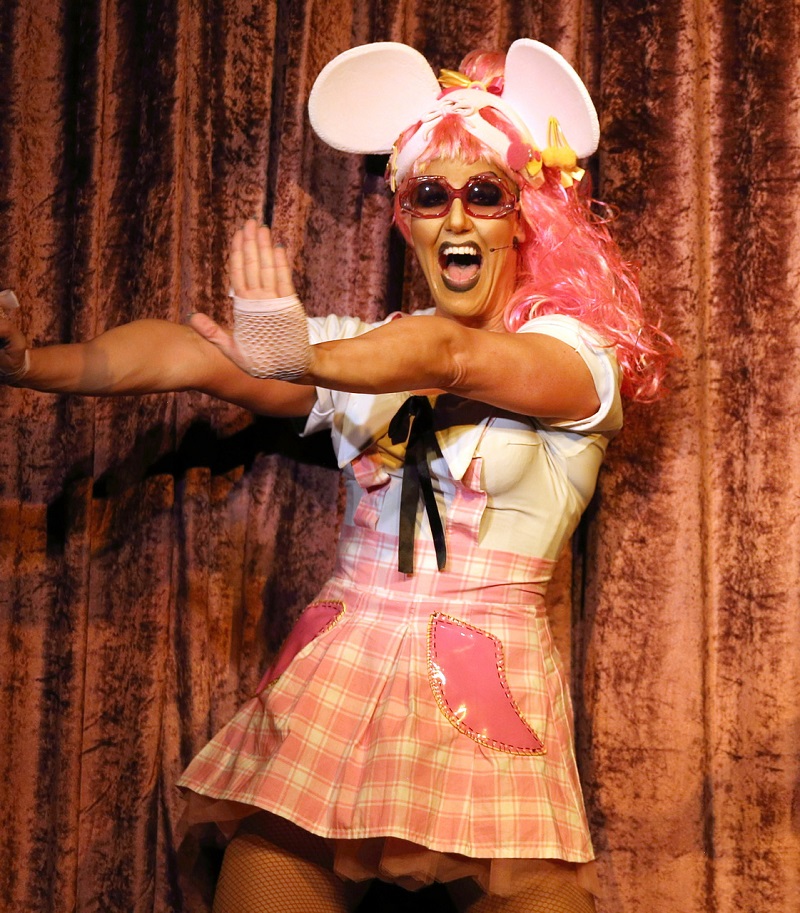 There are a lot of extras on the latest flight of fantasy from the Trolley Dollies – new cast members, some very impressively choreographed, well-rehearsed dance numbers, even eyewear from Oculus – but Three Blind Mice is also the classic, trashy, first-class fun we have come to expect from the rudest and brassiest of broads, Cathy Specific, Molly and Holly.
Who can say what possessed Christopher Dudgeon (aka Trolley Dolly Holly) to base this year's adult panto on the nursery rhyme of the same name, but he certainly doesn't limit himself too much by the connection with a children's story. There is no good clean fun to be had at Gate 69, as we all know too well.
The plot, in true panto style, is essentially just a vehicle for outrageousness and deep belly-laughs.
The farmer's wife, with whom the three rodents have a nasty run-in, is a boozy blonde, a would-be-bombshell, a straight version perhaps of the trashy bimbos the statuesque drag queens are forever poking fun at.
There is violence, alcoholism, a spandex-wearing, dancing cat and a dog called Balles (who has also lost something important to the farmer's wife's knife) and SA's sexiest eyewear brand, Oculus, but the real stars of the show are the dollies and the cheesy pop songs from the 70s and 80s, irresistible stuff that has the whole audience singing along.
This is classic Trolley Dollie fun that will make you forget all your troubles. Expect to wake up the day after taking life a little less seriously. Outrageous, rude and brassy as hell, these three 7-foot drag queens will have you smiling and singing along for days.
The Three Blind Mice is written and directed by Gate69's Christopher Dudgeon, who also stars in the production as Holly, alongside Brendan van Rhyn as Cathy Specific and Rudi Jansen as Molly, as well as Tessa Denton, Kyle Jardine and Luke Jansen.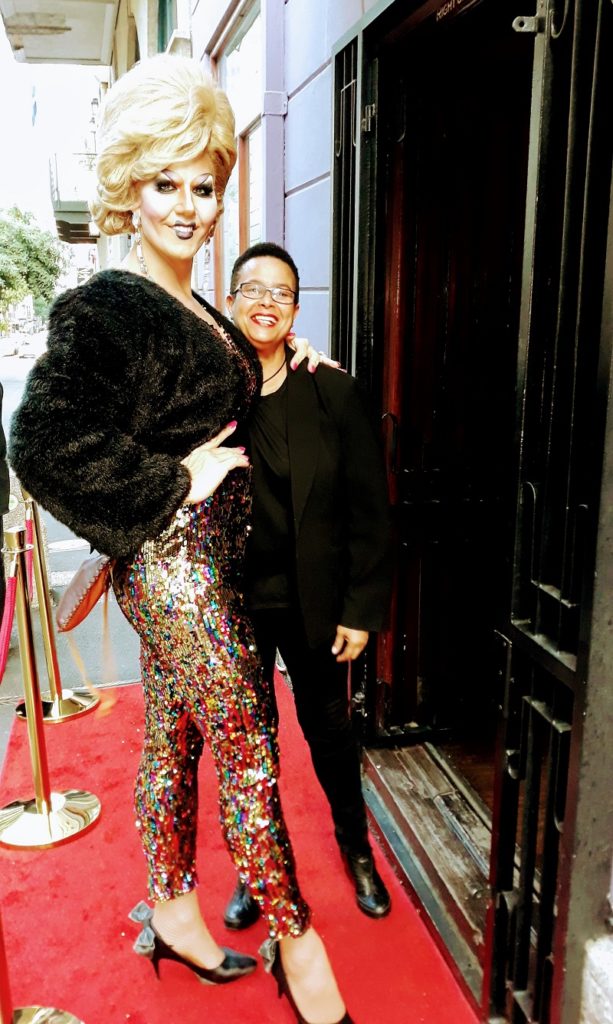 Musical direction is by Melissa van der Spuy, choreography by Marc Goldberg, costumes by Organic Canvas and Tessa Denton (who designed the headpieces and wigs), bespoke eyewear by The Oculus, and lighting and sound design by Eastern Acoustics.
The Three Blind Mice plays until 21 December 2019 with performances Wednesdays to Saturdays at 8pm. Get there early (6:30pm) and let Cathy Specific make you feel like a queen (like Elizabeth II) on the red carpet. Seats cost R520 to R599pp, which includes a tasty gourmet tapas dinner.
Booking is through www.gate69.co.za or tel 021 0351627. PG18 (absolutely!)